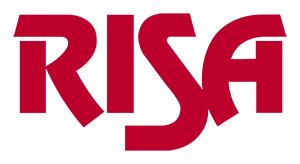 The construction contractor Risa wanted a scalable and cloud-based solution that could contribute to collaboration and high quality in their projects. With Invo they got what they needed.
Risa manage a number of complex construction projects. This requires structured project management as well as efficient and safe implementation of small and large projects. That is why it was important for the company to implement a new system to automate the workflow throughout the project.
– Invo is the start of all work processes at Risa. We start a workflow already in the offer process that follow the project management model. When we start the project, the project structure is automatically created in all our systems. The quality management system is used when it is executing work, and the document center is used with the subject department, the IT-manager Lars Rune Nygård explains.
Assign rights and provide permissions
Risa consists of about 520 coworkers, where 100-200 of them are dependent on computers as a part of their work. In other words, there are a lot of people involved in their projects.
– There are huge amounts of activity when we start and end projects in Invo. It is an important business flow. When starting a workflow in Invo rights are triggered to other systems, which in turn starts their flows. We tag the correct people to have access to certain things. By automating the workflow and structure, we make it easier for the user, Nygård says.
Steady and agile with Invo
Nygård and the IT-manager Thomas Baklund led the work with the transition to Invo. The IT-managers explains that the implementation process went very well.
– Our users are very satisfied. We find information much easier, based on how we have automated and structured the folder structure. Notably, the solution is available on all platforms which is positive, Baklund concludes.
Risa chose a solution with the following modules: Invo Start, Invo Project, Invo Project Management System, Invo Document Center, Invo Connect and Invo Quality Management System.
What makes us unique is our desktop client INVO Connect.
Invo Connect is a desktop client integrated with MS SharePoint / Office 365 that simplifies the storing of business information. Invo Connect offers the user full access to MS SharePoint and OneDrive for Business directly from Outlook.